32 Cats. 31 Days. 1 Champion. It's March Meowdness!
During the month of March, we're holding a cute cat tournament featuring 32 cats from Instagram.
Each day, two felines will go head-to-head, with our users voting on the winner. All you gotta do you is click the button for who you think is the cuter cat.
Here's the bracket of this year's contestants: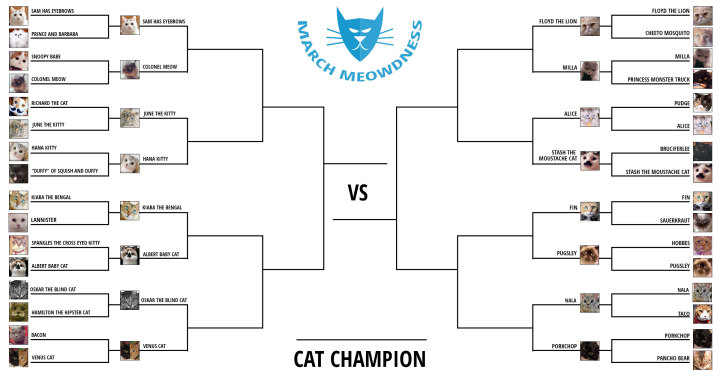 Note: voting is only open for 24 hours once the post is published, so be sure to check back often if you want to vote for your favorites everyday.

The tournament starts March 1st and runs through March 31st. Good luck to this years field of felines!

Tagged