UPDATE: Voting is now closed. Congrats to Venus for the advancing to the next round! Venus will be back for round 2 on March 23rd!
Welcome to Round 1 of Cats vs Cancer's March Meowdness Tournament!
32 Cats of Instagram, 31 Days, 1 Champion.
Today's matchup features Bacon vs Venus
Vote for your favorite kitty to move them on to the next round! Voting is open for 24 hours before the next matchup begins, so be sure to share this post today if you want your favorite feline to move on! And don't forget to come back tomorrow for the next matchup!
So far, first round winners include:
Click the bracket below to see the full image and see the upcoming matchups!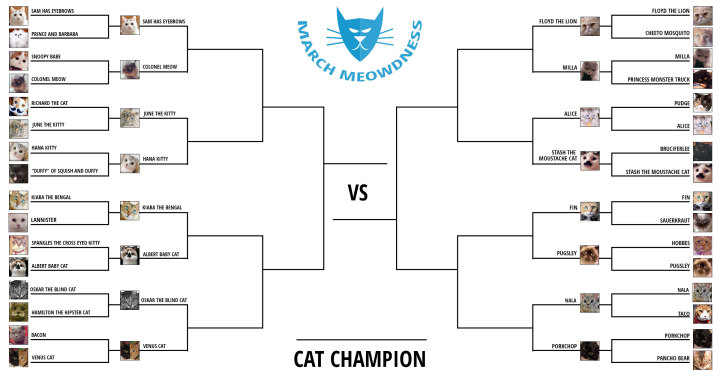 Tagged