Oskar the Blind Cat won Cats vs Cancer's inaugural March Meowdness thanks to over 29,000 votes! Let's learn more about him shall we?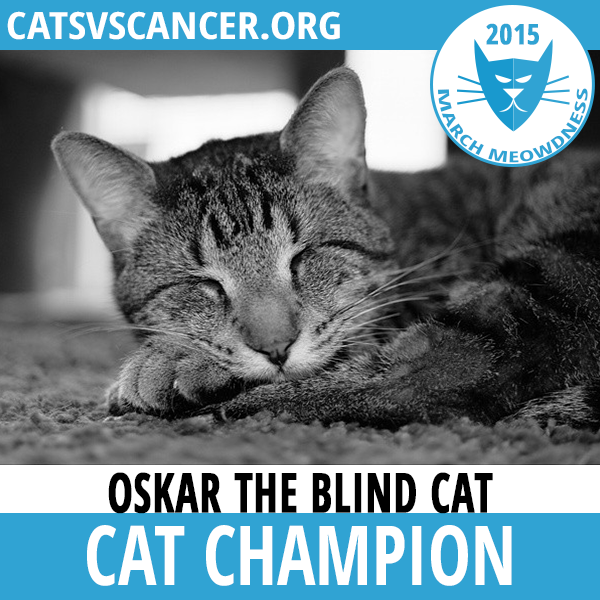 Oskar was born on May 5th, 2011, on a small farm in Western Iowa. In July of 2011, Mick Szydlowski and his wife Bethany adopted him when they visited the farm to buy a vintage autoharp that was listed on Craigslist.  Oskar was exclusively an outdoor cat prior to adoption. He was born with a condition called microphthalima. He technically has small, underdeveloped eyes set deep behind the eyelids.  He is 100% blind and relies on his other senses to navigate, and he does this perfectly well (since day one).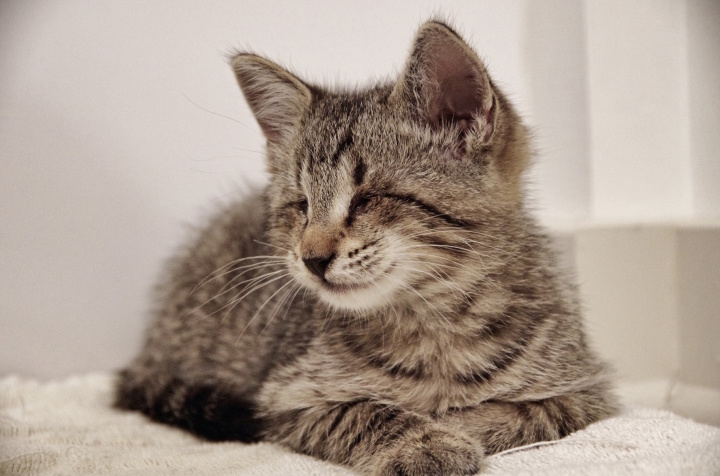 Oskar became popular on YouTube in October of 2011 when a video of him fighting the air from a hair dryer was posted.
[youtube ElzPZNSdd5w]
Oskar's second video that brought him international attention showed him playing with his toys on the first day that he was brought home. 
[youtube lNpeTCEPrRk]
Oskar won "The Friskies" award for the Best Cat Video of 2012 and in December of that year moved with his owners and his sidekick Klaus from Omaha, NE, to Seattle, WA.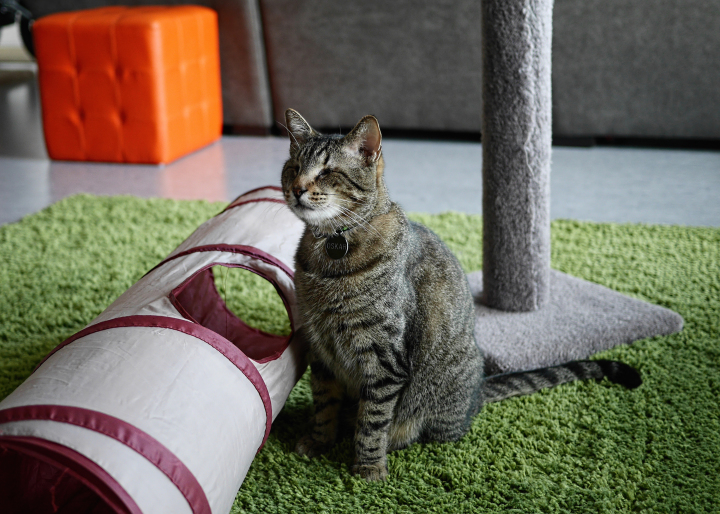 Oskar loves food, and often steals "people food." His favorites are cheese, eggs, kale, and cilantro! His message is simply that animals with –what we call– disabilities can thrive if given a chance. Oskar loves to play and climb the tallest things he can find.  He has two big cat trees which he climbs daily, and one is over six feet tall. He's also very brave, adventurous, and loves going outdoors (on a harness) and even rides a skateboard!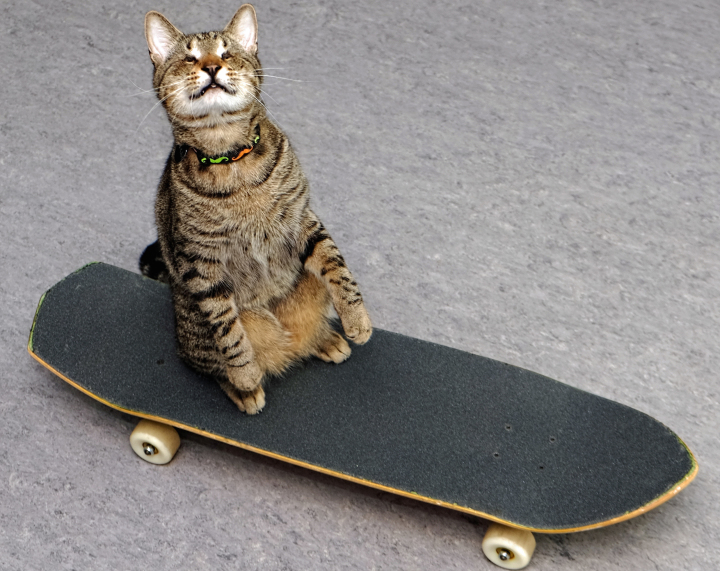 Oskar & Klaus have a web shop featuring many great toys, treats, and catnip varieties, plus items for cat lovers. The shop features items made by small, independent, and local companies here in the USA, who also ship worldwide.
Oskar & Klaus released their first children's book in November of 2014: "Oskar & Klaus: The Search for Bigfoot." The book was published independently, and was one of the most successful children's literature Kickstarter campaigns of all time. But the best part? Book number two is coming this summer!  The adventures are just beginning!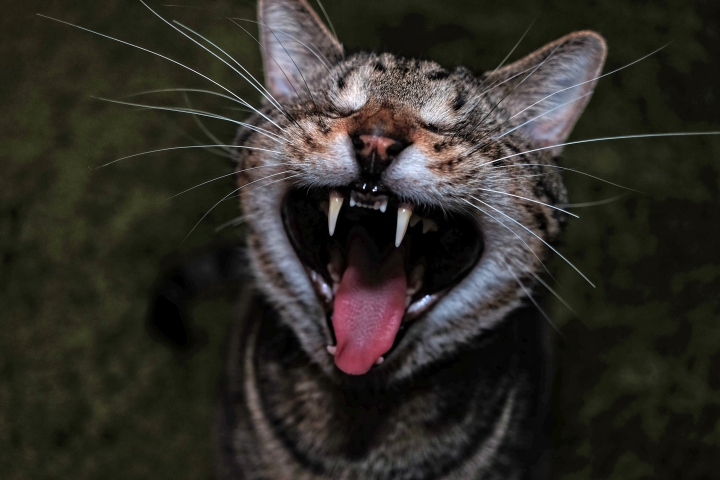 Don't forget to follow Oskar on Facebook, Instagram, and his blog!

Tagged