Checkout some of this week's top posts from our Facebook, Instagram and Twitter pages including Marshmallow Cat!
#CatFact Friday! Some kitties LOVE the beach and water: http://t.co/dexx9IAbWv #CatsofTwitter pic.twitter.com/hPmWKtkU98

— Cats vs Cancer (@CatsVsCancer) June 5, 2015
And don't forget about our big partnership with Oskar The Blind Cat & Klaus promoting their illustrated masterpiece Oskar & Klaus: The Search For Bigfoot. This month Cats vs Cancer will receive $5 for every copy sold so get yourself a copy right MEOW!

http://www.oskarandklaus.com/products/oskar-klaus-the-search-for-bigfoot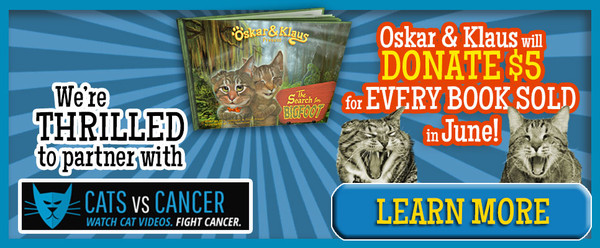 Tagged