NOTE: Voting for this matchup has now closed. Congrats to Seymour who will return for The Elite Eight on March 26th!
Welcome to Round 2 of Cats vs Cancer's 3rd Annual March Meowdness Tournament!
Today's matchup features Seymour vs Stormy!
Vote for your favorite kitty to move them on to the next round! Voting is open for 24 hours before the next matchup begins, so be sure to share this post today if you want your favorite feline to move on! And don't forget to join the fight against cancer by following us on Facebook and Twitter!
Click the bracket below to follow the rest of the matchups!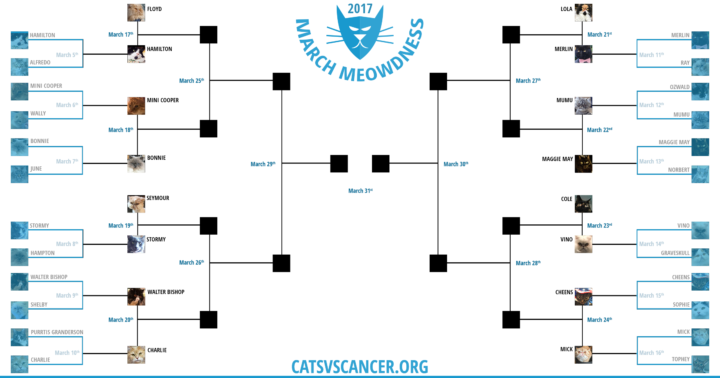 And be sure to check back all month long to vote for your favorite cats! And to see how your time spent on Cats vs Cancer helps generate money for a great cause, check out this video:

Tagged